Massage Therapists
Our qualified and registered massage therapists offer a wide range of services including Deep Tissue, Sports, Remedial, Chinese and Reflexology. Check out their profiles and see who you would like to be booked in with.
Karen Murray
Registered Massage Therapist
DIP. MAS, A&P DIP. SPORTS INJ & MAS, REGISTERED MNZ
The power of touch has miraculous effects: for the very young to the very old, for the terminally ill to the marathon athlete, and for the stay-at-home mum to the stressed out executive. Massage has the power to relax, heal, and to help release emotions and tension without the aid of drugs.
 I think because of my love of sport (back in the day I played women's football for the Bay of Plenty which I loved) and my love of the great outdoors this drives my passion to help others stay active and feeling good. They pretty much go hand in hand.
With over 16 years experience in massage therapy it's fair to say I've been lucky enough to find my true calling.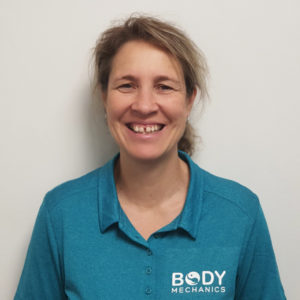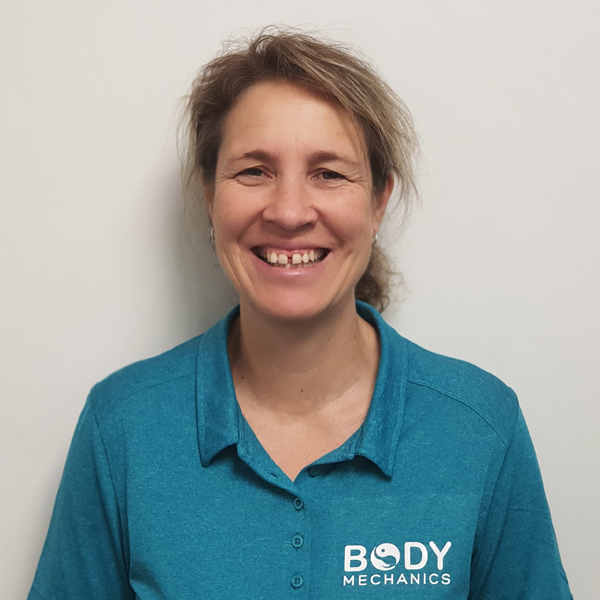 Like many young kiwis who do their big OE I qualified as a massage therapist in the UK in 2003 and opened up my own business in North London. I was very fortunate to share my love and knowledge of sports massage by working as a tutor and assistant tutor in London before returning home to New Zealand. The experience and knowledge I learnt whilst there has been a huge benefit not just for myself but for my many valued clients. It allowed me to really learn about all sorts of health and wellbeing practices which I can now share from my clinic in Whakatane.
During my exciting career I have massaged people from all sectors of work and I have provided massage at large sporting events like the London Marathon. It's such a buzz no matter where I practice massage because when you see people experience the benefits of good health, it's a real thrill.
I'm fully qualified in the established techniques of:
Swedish massage, anatomy & physiology
Sports injuries & massage / pre & post event massage
Pregnancy massage
Hot stone massage
Trigger point therapy
Deep tissue massage
Myofascial cupping
I continue to train and develop in these different modes of massage to ensure I'm at the top of my game, plus just as importantly, I really enjoy learning all about what's new in massage and other health and wellbeing techniques.
Following a consultation, I will be able to offer you the right advice and build the treatment specific to your needs. I listen to what you would like the outcome to be and then I design a massage service from there. It's completely specific to every individual. As a member of Massage New Zealand and fully insured you can expect a truly professional service.
Mayumi Kawai
Registered Massage Therapist
Hi, I'm Mayumi, originally from Japan. I studied Remedial Massage in Australia and graduated with a Diploma of Remedial massage from NSW School of Massage (Sydney, Australia) in 2016.
Before my journey in Sydney, I completed a Bachelor of Science degree, majoring in Medical imaging Technology, in Japan. I have worked as a radiographer in hospital and dispatched to Cambodia as a member of volunteer program operated by Japanese governmental agency that coordinates ODA.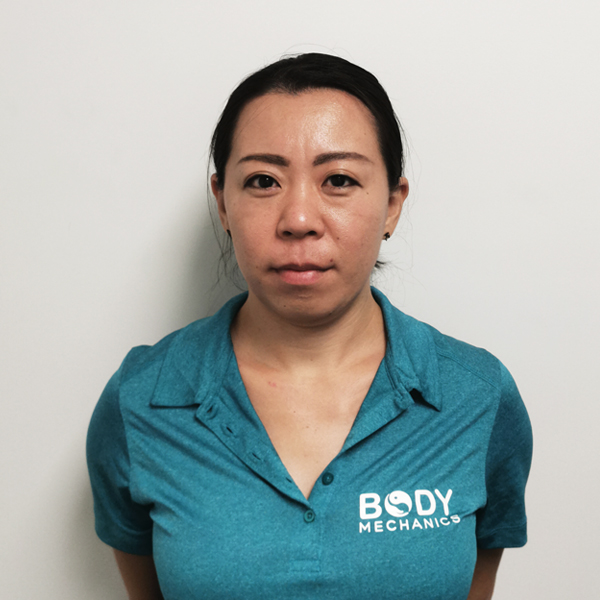 I believe massage is a safe and powerful way to improve your quality of life. I enjoy using a wide range of techniques, such as relaxation, remedial, deep tissue, sport, myofascial release and reflexology. My responsibility as a massage therapist is to provide best treatment as much as I can to every single client. Each session is designed to meet individual needs and goals.
Yi-Ting (Elaine) Wu
Registered Massage Therapist
My name is Elaine and I originate from Taiwan. Before becoming a massage therapist, I graduated from university with a physical education degree and became a primary school teacher.
My hobbies have included judo and in later years I have coached within the sport. It is due to my sporting background that I became aware of the importance of massage. I have a Remedial Massage Diploma which I gained in 2016 at QLD SIA Massage School, Brisbane, Australia.
I deeply believe massage helps both the body and mind, especially after the benefits and results my clients have told me about. They have commented how massage has made a difference to their flexibility, made them feel relaxed and generally able to enjoy life more. I believe that massage is essential to an individuals' well-being.
Massage skills I offer: remedial, deep tissue, relaxation, Chinese massage, pressure point, trigger point, reflexology, fire cupping, sport, fascia, hot stone and pregnancy massage.
Penny Li
Registered Massage Therapist
I'm Penny and I am also from Taiwan. I have a Remedial Massage Diploma which I gained in 2016 at QLD SIA Massage School, Brisbane, Australia. In the last 6.5 yrs i have enjoyed travelling and working in various places within Australasia learning and picking up different techniques along the way.
I believe Massage treatments have far wider reaching benefits than simply being relaxing. Clients have commented that treatments help them to overcome everyday muscular tension, pains, headaches and improve their sleep patterns. Also, it gives me great satisfaction in knowing that i am able to help people generally feel as if they have more energy to go about their daily activities and that they can enjoy life.
Massage skills I offer: Chinese massage, deep tissue, remedial, reflexology, fire cupping, hot stone and pregnancy massage.
We would love to meet - there's an open invitation where you'll always be welcome.